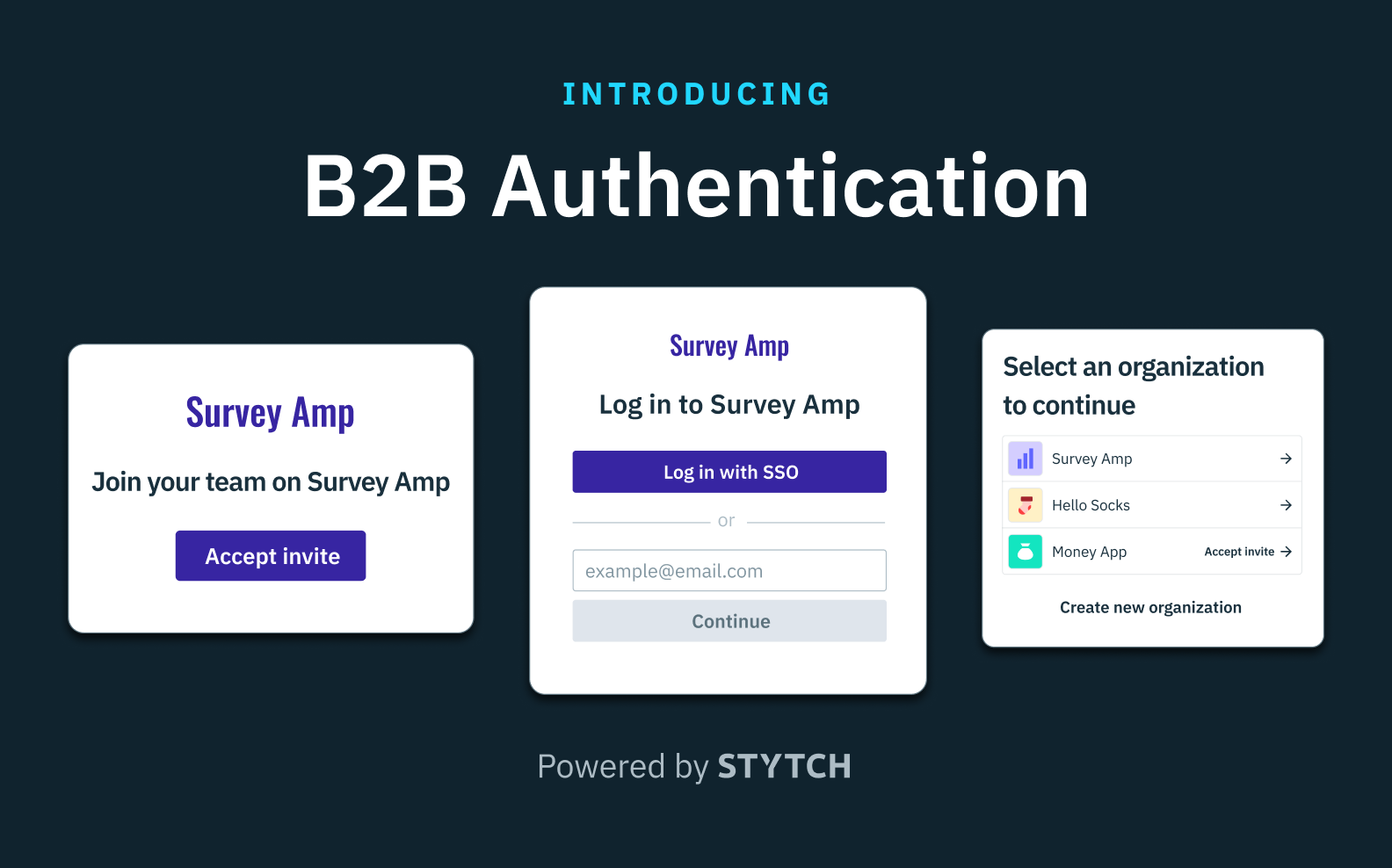 DATE:

AUTHOR:

The Stytch team
06.06.23 release | B2B Auth on Product Hunt + new guides
DATE:
AUTHOR: The Stytch team
We're live on Product Hunt – we'd love to hear from you
Stytch's B2B Authentication suite is officially launched today on Product Hunt.
Our B2B Authentication solution is the first and only B2B auth product that has multi-tenancy baked into the data model. This allows developers to build enterprise-level customization for authentication directly into their application or platform out of the box – with no extra backend infrastructure or maintenance required.
As customers and trusted members of the Stytch community, we'd love to hear your feedback on this newest addition to our auth platform.
Feel free to reach out to us on Slack, on our forum, or comment directly on our ProductHunt page. 
Guides and resources for getting started
In our Docs, we shipped a collection of guides and resources for you to start implementing B2B authentication right away: 
For hands-on learning, check our B2B demo app or clone our example apps to get started with working code. 
Where to find us
Looking for support on your Stytch integration? We're here to help.
Stytch community Slack
Join the discussion, ask questions, and suggest new features in our Slack community!
Get support
Check out the Stytch Forum or email us at support@stytch.com.