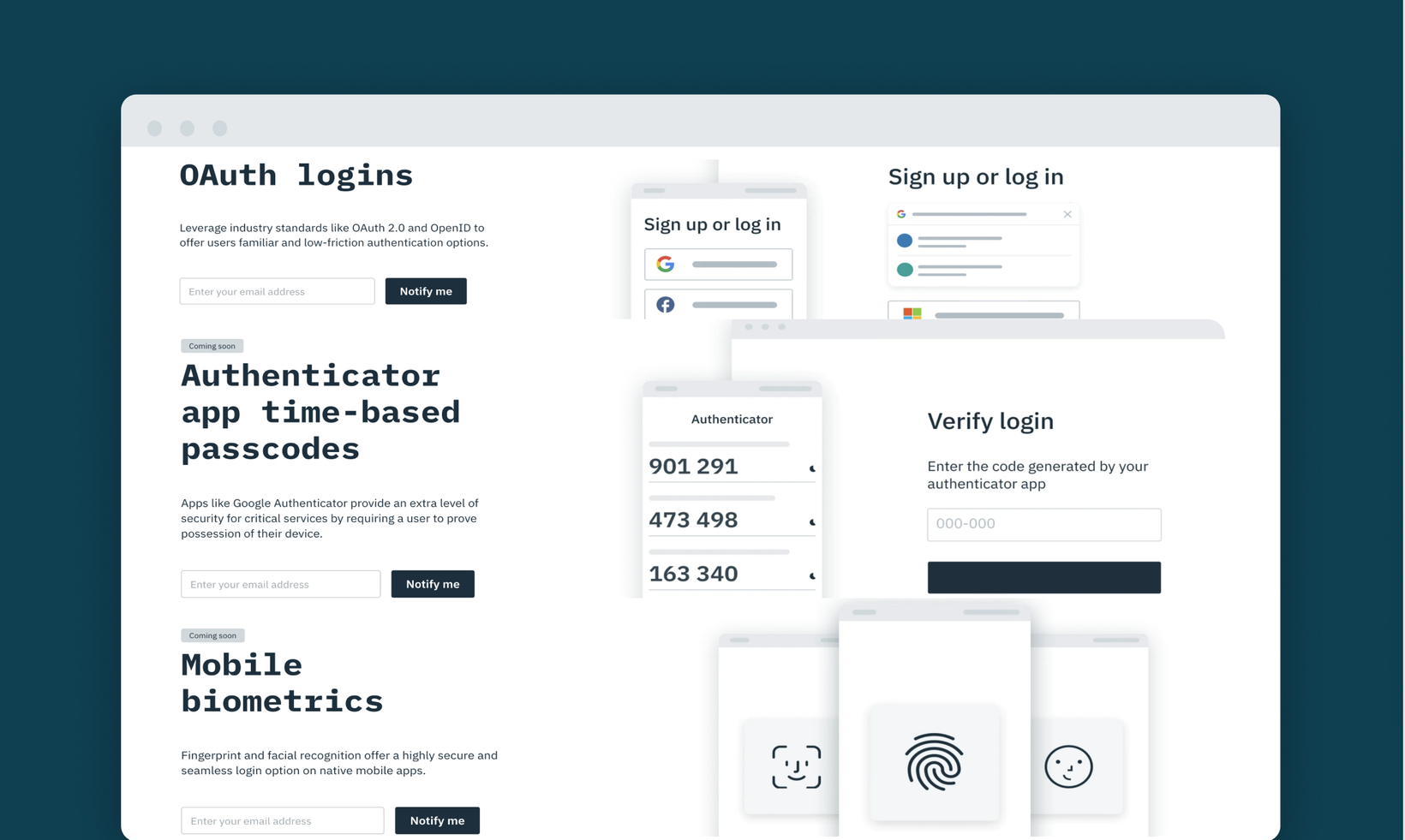 DATE:

AUTHOR:

The Stytch team
DATE:
AUTHOR: The Stytch team
API
We added support for another SMS provider to improve smart routing and deliverability rates for SMS OTP.
Client Libraries
We continue to enrich our client libraries.
Website
Product pages: We added new content around our coming soon products such as WebAuthn, Biometrics, OAuth Logins, and Push Notifications. You can sign up to get notified when these products get released.

API reference menu: We improved scroll UX and added auto collapsible menus.

Login function to all product pages: Dogfooding our own API, you can now sign up or log in to Stytch from the landing page, as well as any of the product pages on the main website.