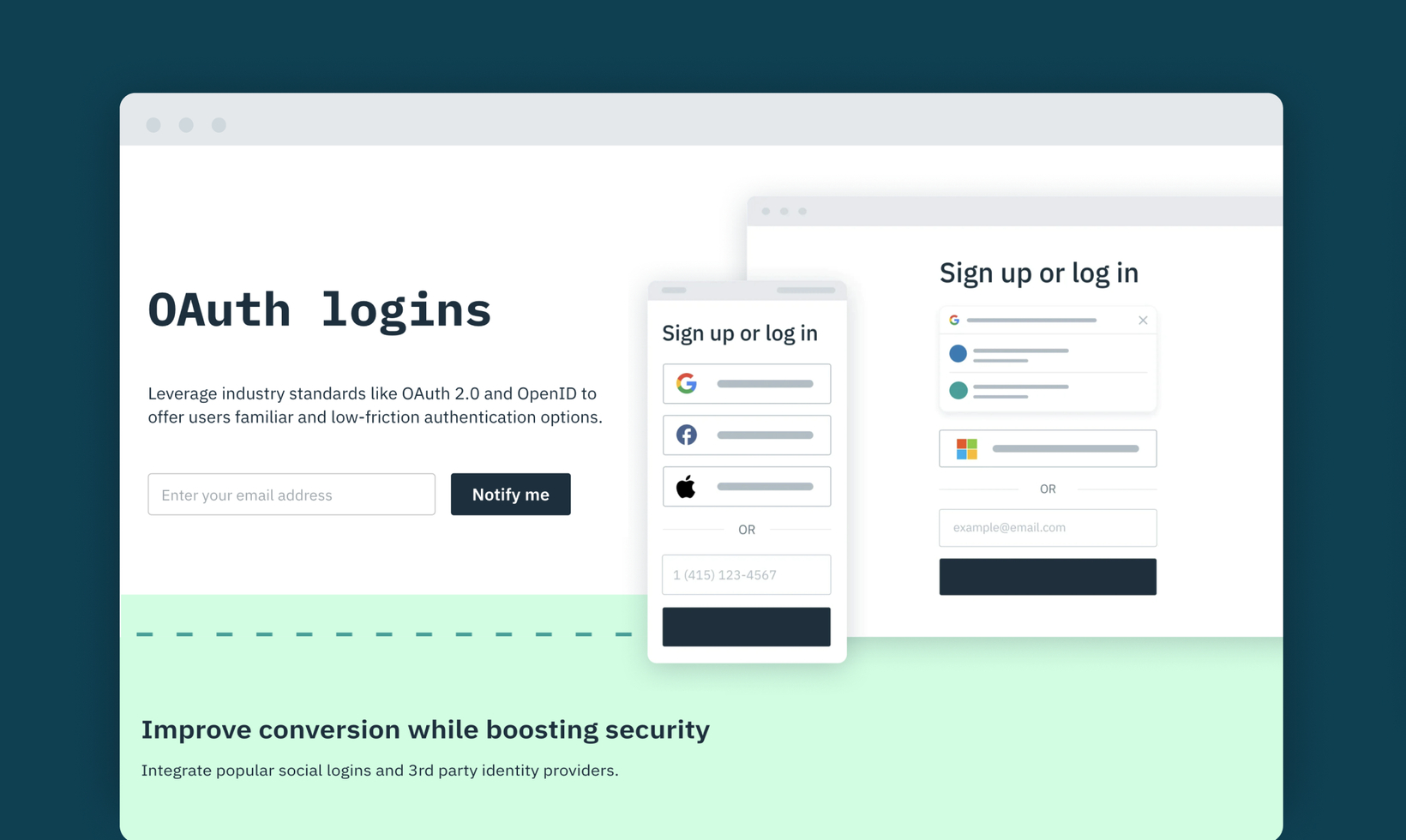 DATE:

AUTHOR:

The Stytch team
DATE:
AUTHOR: The Stytch team
API
We added support for another WhatsApp provider to improve smart routing and deliverability rates for WhatsApp OTP.
OAuth Survey
We're building our OAuth product to enable quick integration of different 3rd party identity providers like Google, Microsoft, and Apple. We're curious to hear which providers you might be interested in. Please fill out this 30 sec survey to influence our product roadmap!