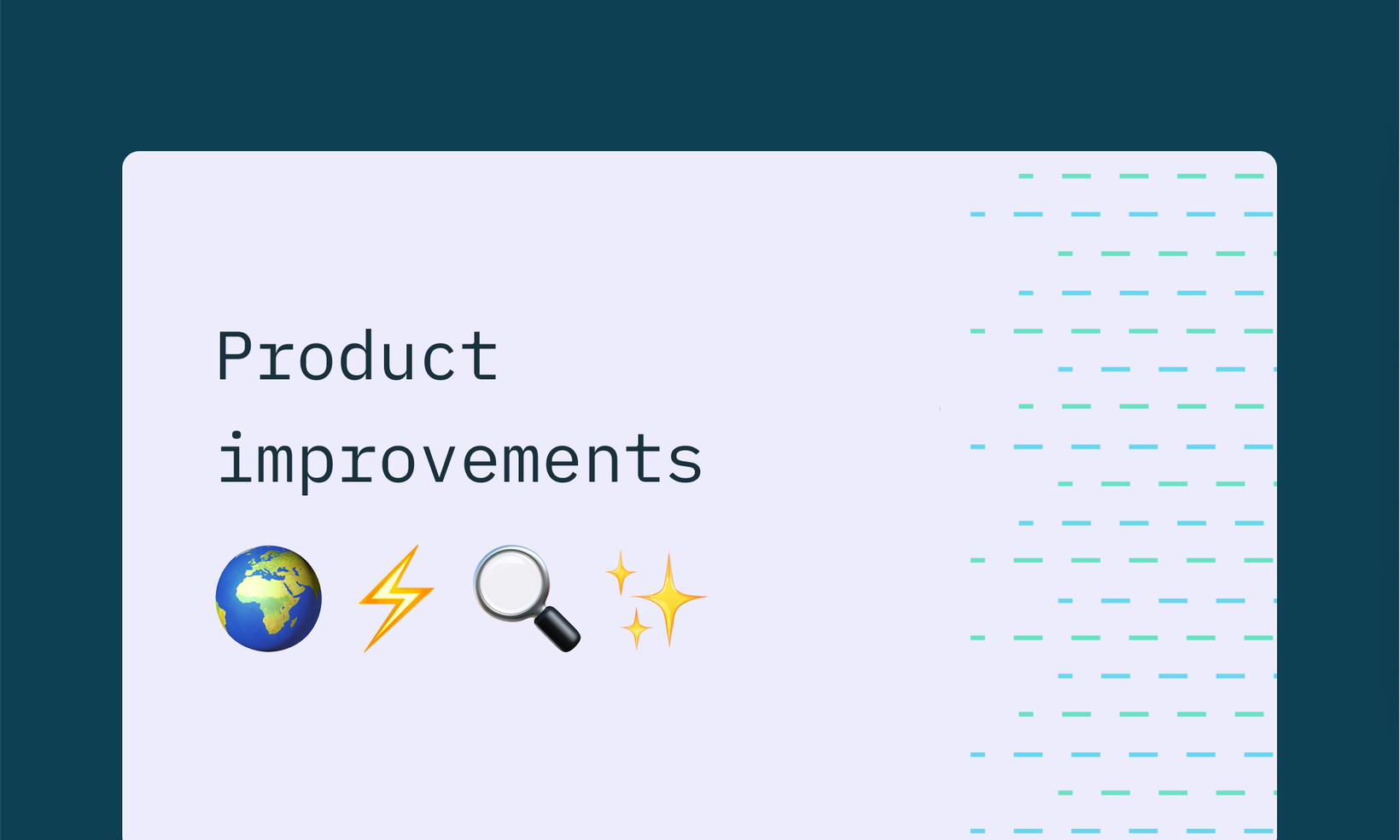 DATE:

AUTHOR:

The Stytch team
DATE:
AUTHOR: The Stytch team
We're super excited to share a ton of improvements we've made over the last week that will make using Stytch that much more pleasant.
Announcing global availabity for SMS passcodes 🌍
We've been expanding our support countries around the world for our SMS passcode product in recent weeks and today we're excited to announce that we support nearly all countries around the globe!
Thanks so much to our community for helping us on this project. SMS passcodes now joins our other products like Email magic links and WhatsApp in support users around the world.
There are a subset of countries we do not support, you can check out the complete list here under invalid_phone_number_country_code.
Session management latency improvement ⚡
One of our backend engineers was digging into ways to improve our Session management product and he was able to improve average latency by 80%! The p99 also dropped from 190ms to 90ms. Our latency is your latency, and we're always looking for ways to make your product better.
Search in Docs 🔍
We now offer search in our Docs! Try it out here. Search for anything and everything in our documentation, we've found this super helpful for us internally and we hope you find it useful as well.


Our new SDK example app ✨
Try out our new SDK in a fully functional example app. Clone the repo and try it yourself or give it a whirl as is, you may login, add and remove authenticatin factors and try out a comprehensive workbench of all of the available functions in our SDK and see the live response.
If you'd like access to the beta, let us know here!