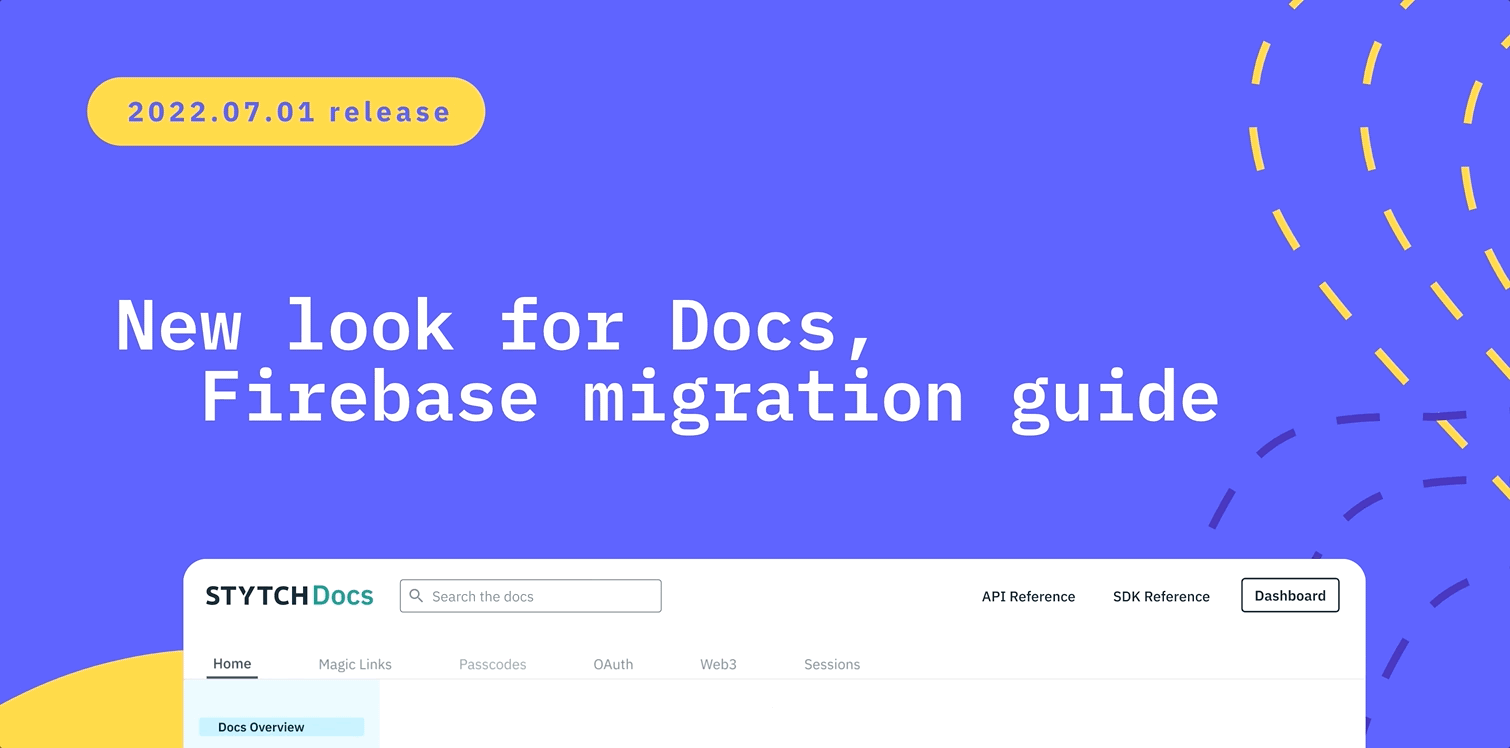 DATE:

AUTHOR:

The Stytch team
DATE:
AUTHOR: The Stytch team
New look for our Docs
We spent some time re-organizing our Docs to make them more clear and accessible. We started by providing a new navbar for each of our products to make it easy to find all the resources you need, like guides and example apps, all in one place.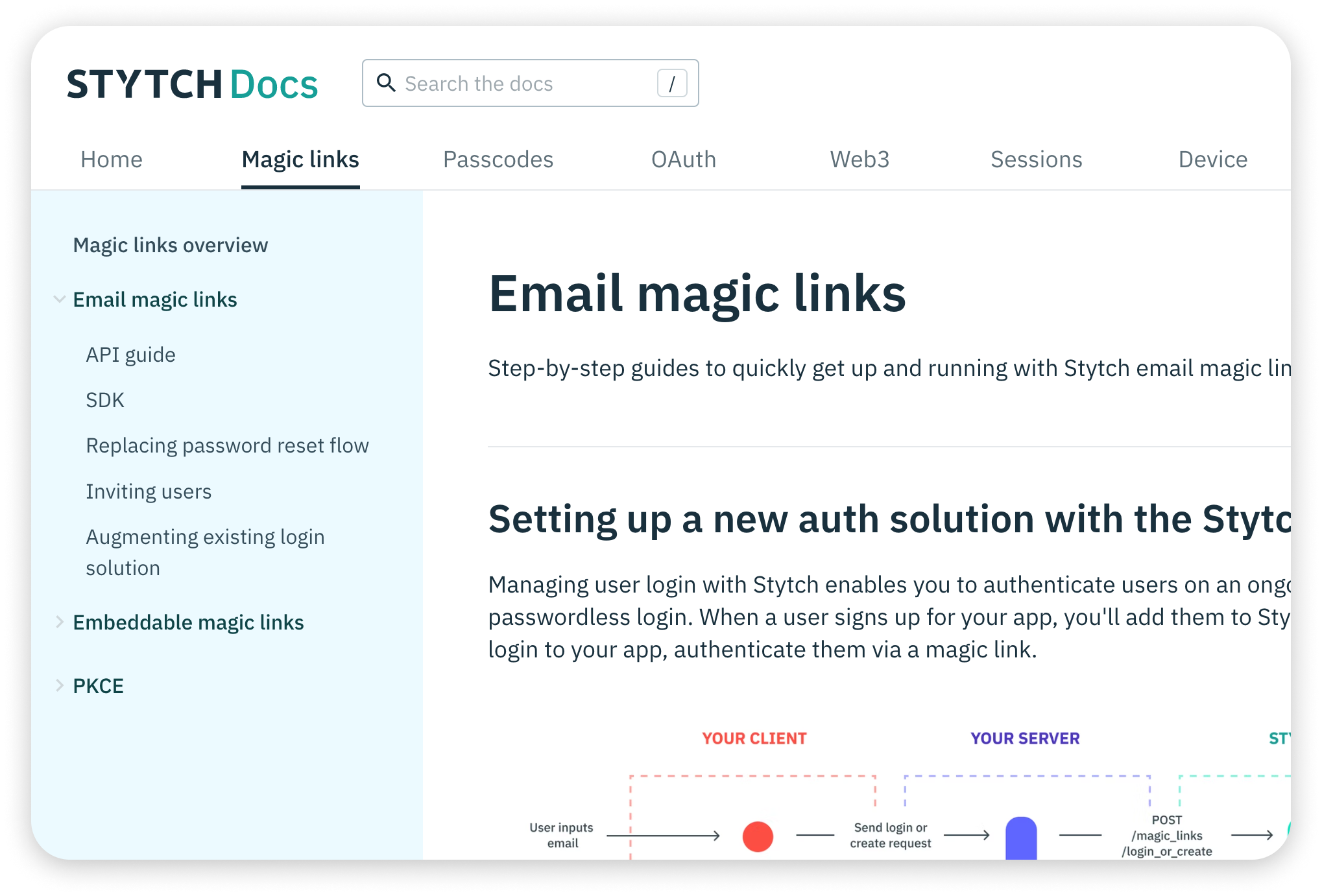 As you're exploring them, let us know what you think on our Slack or via support@stytch.com, we'd love to hear your feedback!
Firebase migration guide
Last week we shipped a brand new migration guide for Auth0, this week we followed it up with an updated version of our existing Firebase migration guide.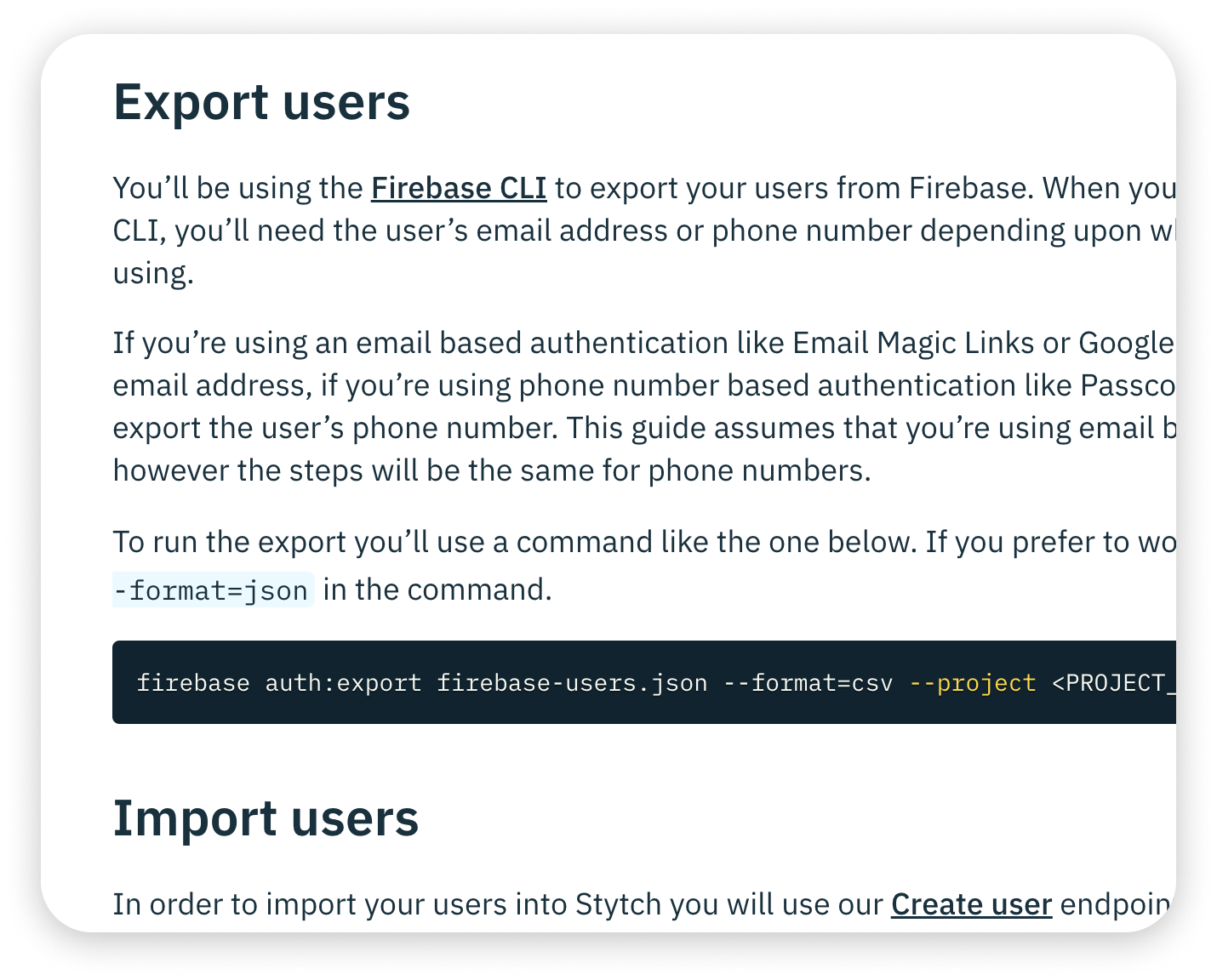 Filled with useful code snippets and a step-by-step path to migrate from your existing Firebase integration to Stytch, give it a try and as always, reach out to support@stytch.com with any questions!