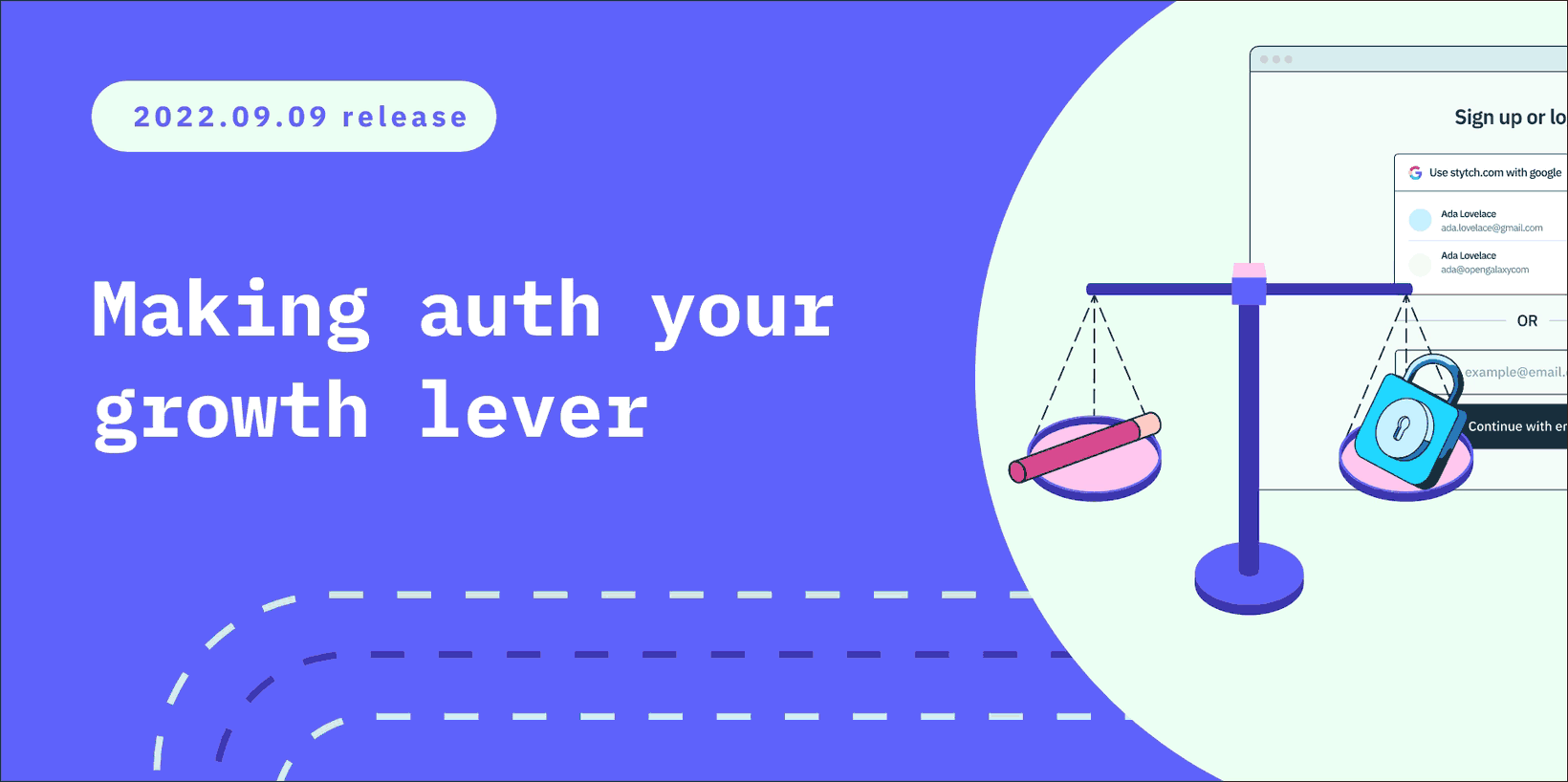 DATE:

AUTHOR:

The Stytch team
DATE:
AUTHOR: The Stytch team
Stytch startup support
With YC demo day wrapping up, we wanted to share a couple recent blog posts that we wrote about our experience raising Stytch's seed round and how you can use authentication as a growth lever. Whether you're a YC company or an early-stage startup just getting off the ground, we know that being a founder can be overwhelming, but we hope that this advice can be helpful as you navigate the early days!
We love supporting the startup community - if you're looking to raise and want a copy of Stytch's original pitch deck, or you're seeking feedback on how you can boost your growth with auth, reach out and let us know! Lastly, if you're a YC company or work with one of our partner VCs/accelerators, don't forget to redeem free Stytch credits here.
Stytch Talks with DoorDash's Brian Hale
Stytch will be hosting a live webinar (aka Stytch Talks) with Brian Hale, DoorDash's Head of Growth, to discuss in-depth why auth is a critical lever for driving conversion and growth.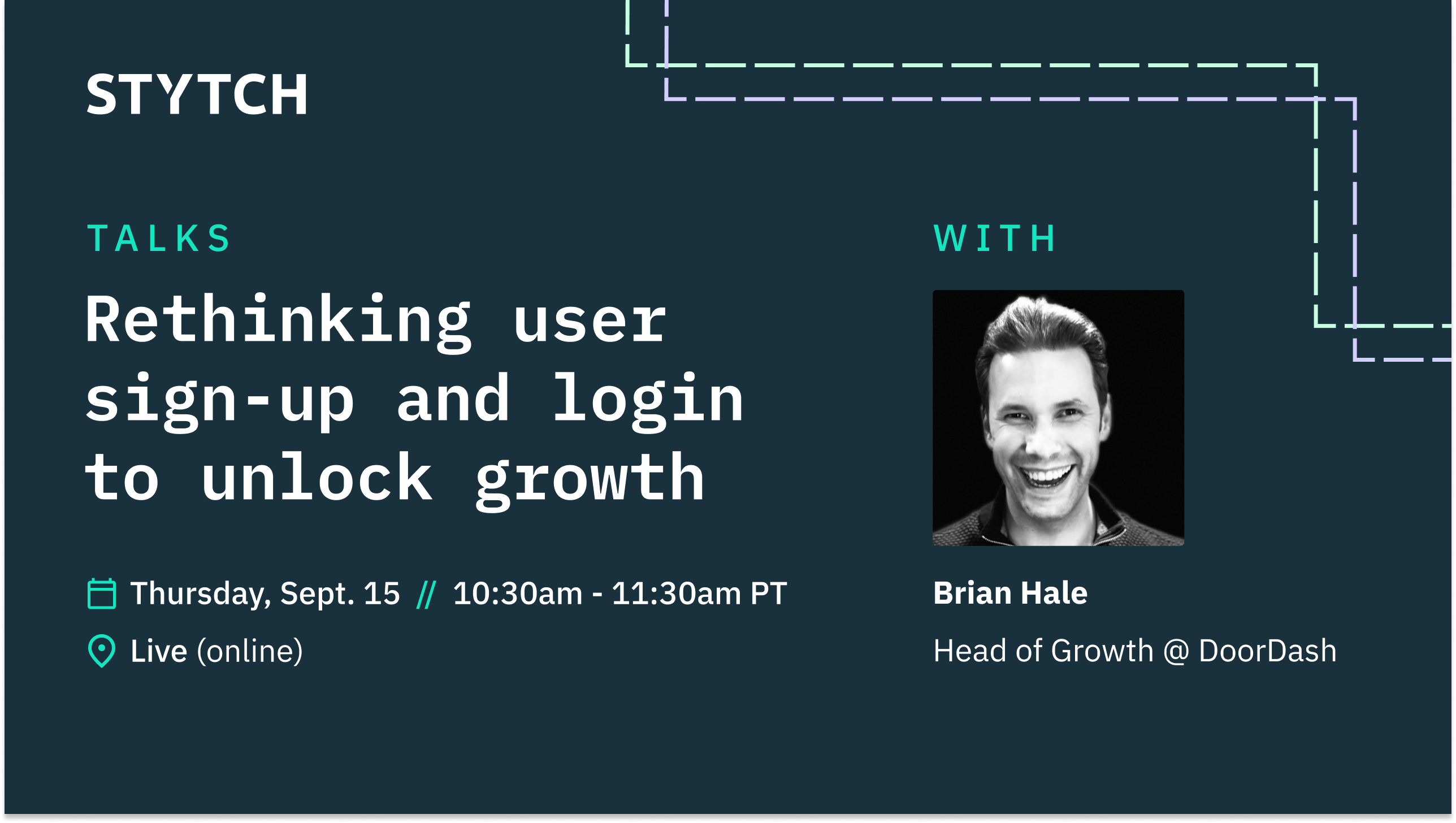 Sign up here to watch!
Stytch happy hour
Are you in town for SaaStr? Or just in town (San Francisco) next week?
We're co-hosting a happy hour with Pocus next Tuesday at our office to bring the community together in person! Please come join us for the networking and drinks
. Our founders, Reed McGinley-Stempel and Julianna Lamb, will be there too!
For details and to RSVP, click here. Excited to meet you all soon!