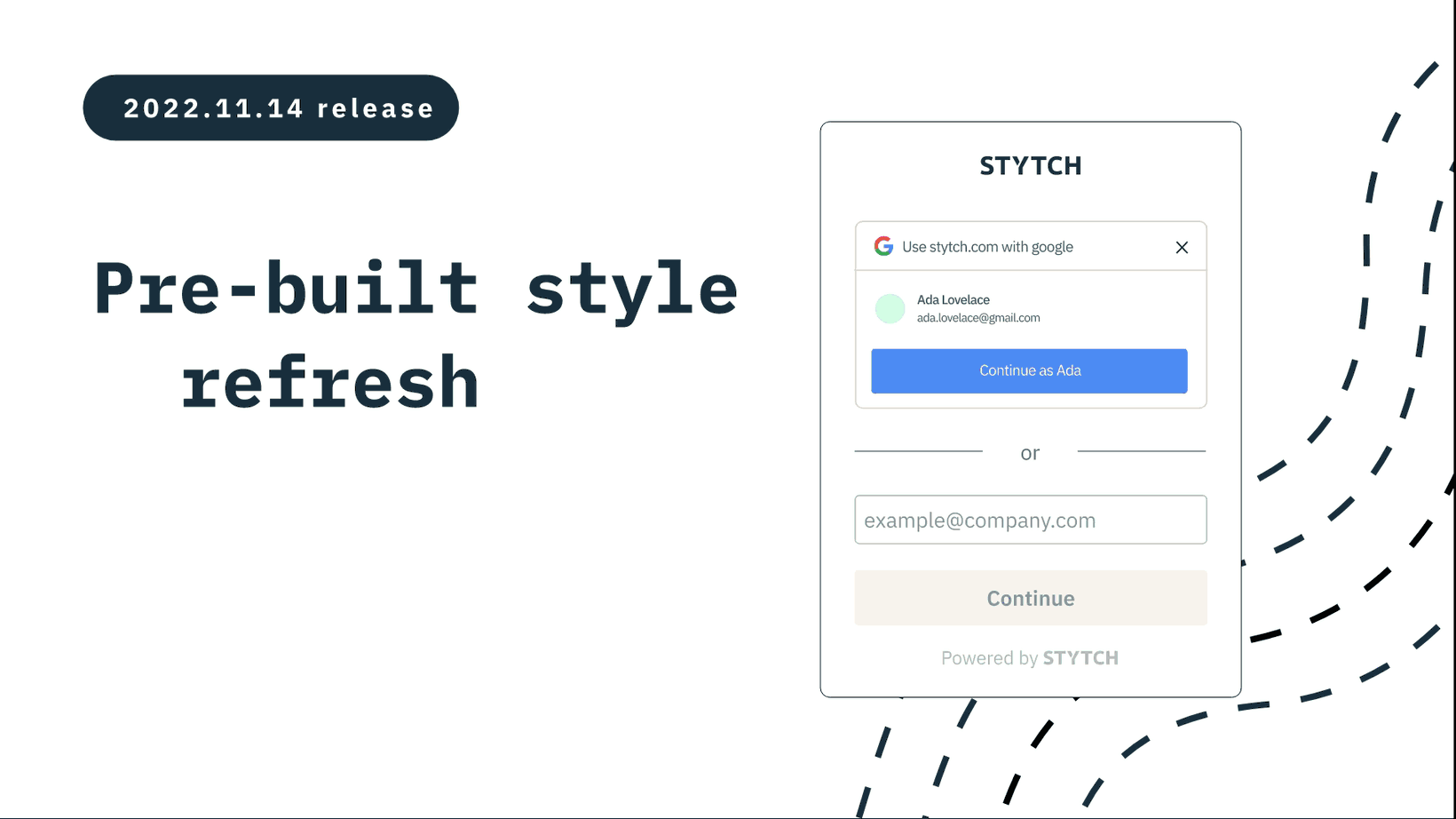 DATE:

AUTHOR:

The Stytch team
DATE:
AUTHOR: The Stytch team
Pre-built UI styling update
Your login flow is the front door to your application, and now you can make it your own with Stytch's updated styling options! Build a beautiful, modern login UI that matches your brand.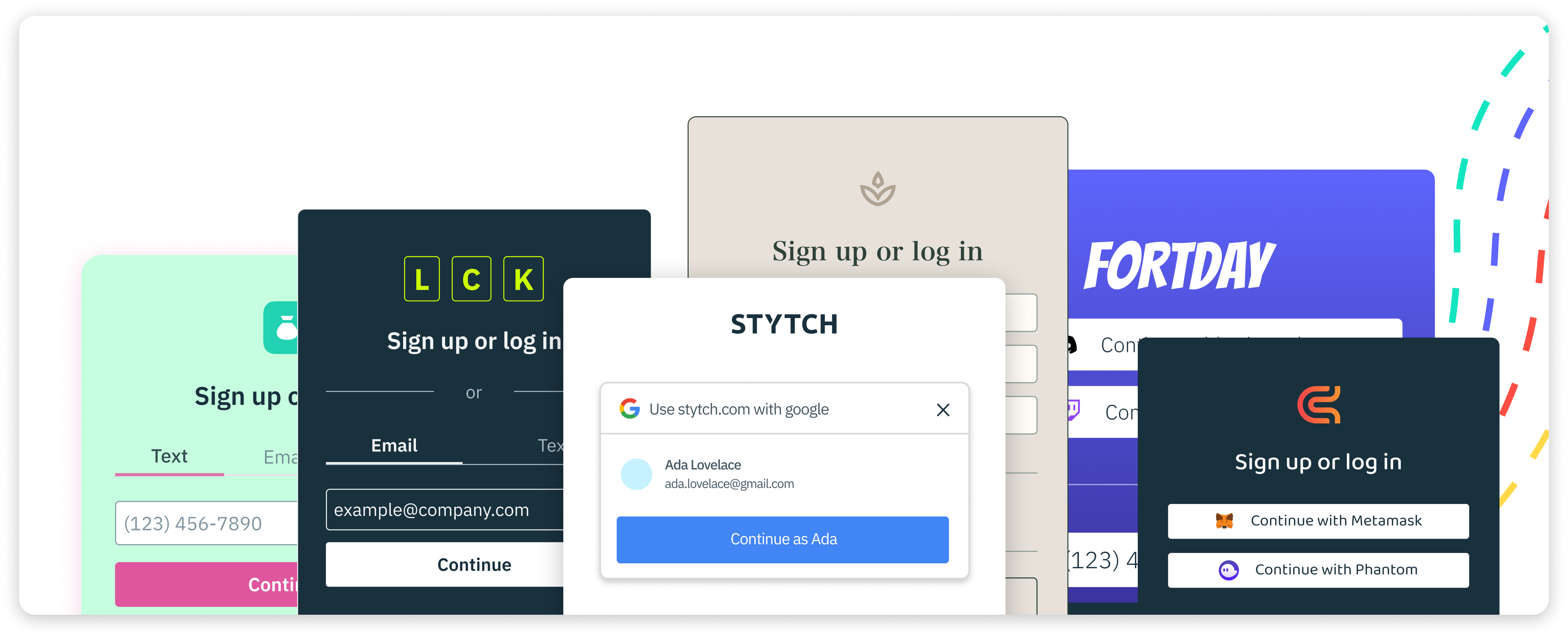 Our pre-built UI components now offer 18 degrees of customization that let you implement a pixel perfect authentication flow. Keep your logo front and center, match your font-family, and make sure that every color is on point.
Try out all of the new customization options at AuthKit.dev, see a live preview, and get production ready code for what you built. See the full Docs here.
Stytch Email Magic Links in Spanish
We're excited to announce that we now offer full Spanish versions for all of our Email Magic Link email templates – just pass in "locale": "es" to any Email Magic Link endpoint!
Have another language you'd like to see? Just let us know here!