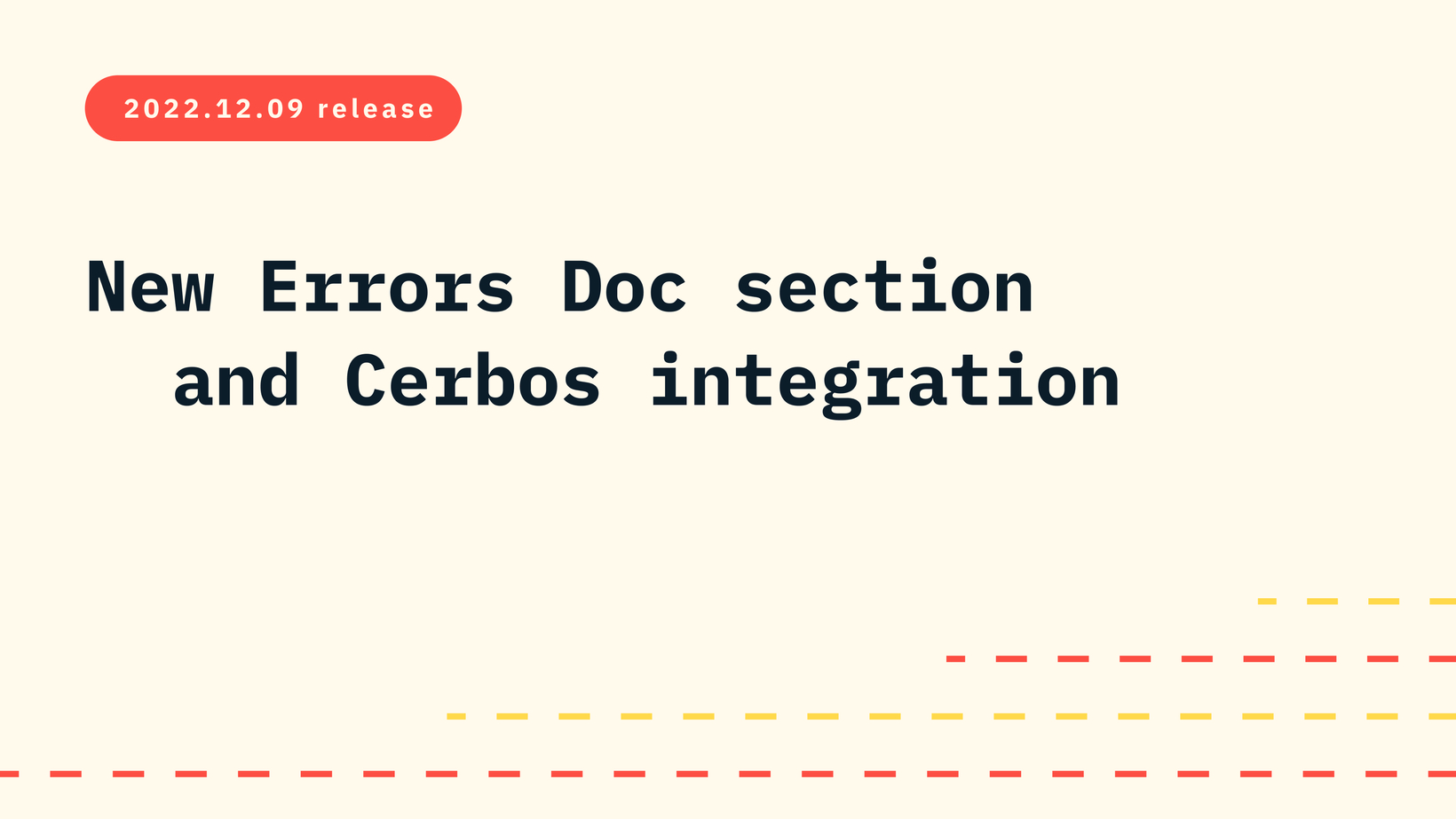 DATE:

AUTHOR:

The Stytch team
DATE:
AUTHOR: The Stytch team
Error documentation refresh
We just released a brand new look for the Errors section of our Docs with all the information you need to know about every error in our API.
Each error that you can encounter in our API now has its own section that explains what caused the error, shows you what the error object looks like, and has steps to get you help.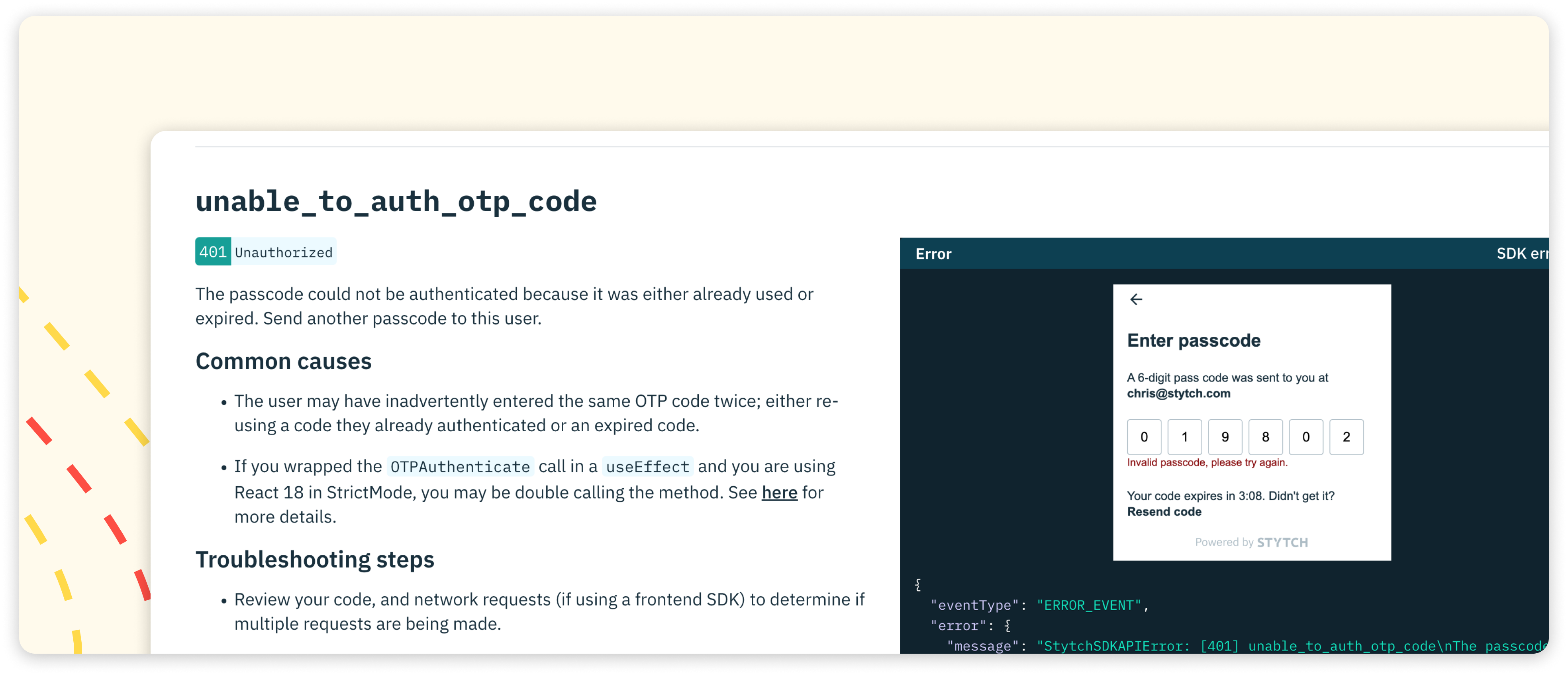 Frequently encountered errors also include common causes and troubleshooting steps that we've built based on our experience working directly with Stytch customers. Check out unable_to_auth_otp_code as an example.
Let us know what other resources you'd like to see at support@stytch.com or in our community Slack.
Cerbos
Cerbos, an open-source access control platform, has released a Stytch integration to show how easy it is to build complete authentication and authorization into your app.

Read through the step-by-step guide on Cerbos's blog and check out the example app's code on GitHub.
Stytch at Slush
Stytch co-founder and CTO Julianna Lamb spoke with Swarmia CEO Otto Hilska on stage at Slush. Learn how Stytch scaled our engineering team, from the very first hire to a new head of engineering.
Check out the full video and transcript on our blog.
This Changelog was hand crafted by a human and not ChatGPT