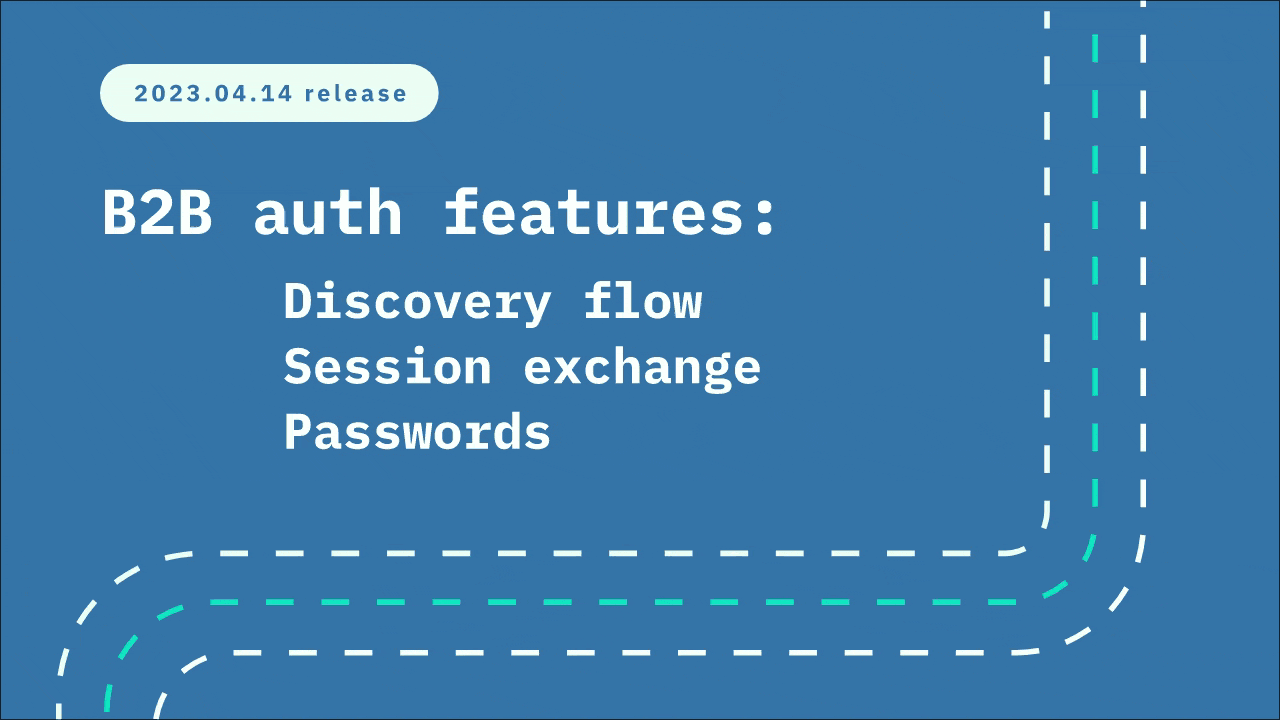 DATE:

AUTHOR:

The Stytch team
2023.04.14 release | New B2B auth products and features
DATE:
AUTHOR: The Stytch team
Discovery auth flow and Session exchange
Our B2B Discovery auth flow allows end users to log in and see all of their associated Organizations at once. After they authenticate, Members will be able to select which Organization they wish to log into or create a new one.
We also added an ExchangeSession endpoint – which enables logged in users to switch between Organizations.
Read our API Docs and build Discovery auth flows.



Passwords for B2B auth
We shipped Passwords for our B2B auth platform. Create your own custom password policy with Lowercase Uppercase Digits Special Characters (LUDS) or by using Dropbox's zxcvbn, an open-source password strength library.
Check out our Docs to get started with Passwords.
Voxgig podcast
Listen to Richard Rodger (CEO of Voxgig) and Christopher O'Neill (Head of Stytch DevRel) for a fireside chat on how Stytch approaches Developer Relations.
Listen April 20th on Spotify, Apple Podcasts!
RSA happy hour
Join Stytch on April 25th for a happy hour during RSA Conference in San Francisco.
Where to find us
Stytch community Slack
Join the discussion, ask questions, and suggest new features in our Slack community!
Get support
Check out the Stytch Forum or email us at support@stytch.com.