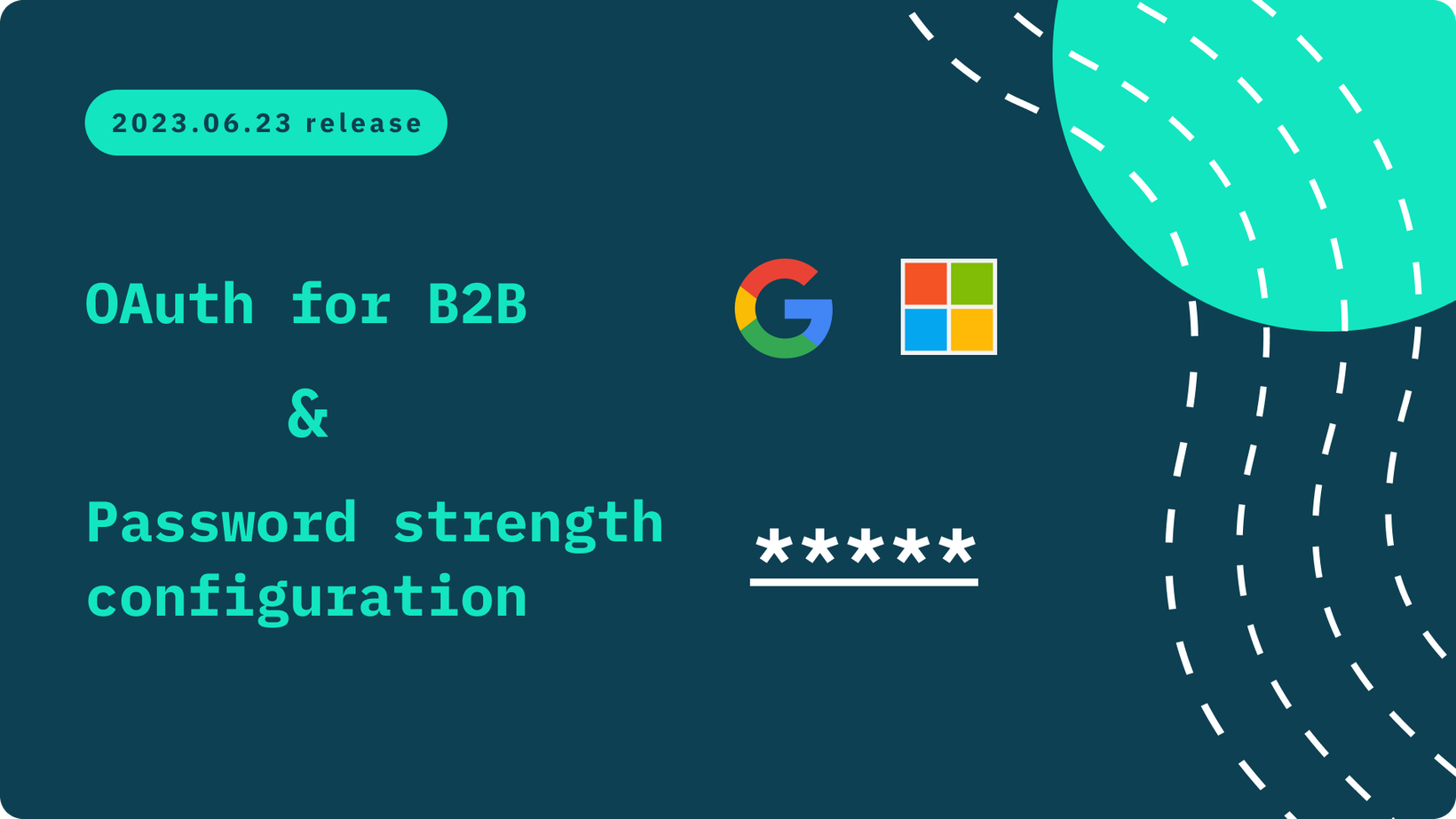 DATE:

AUTHOR:

The Stytch team
2023.06.23 | B2B OAuth & password strength configuration
DATE:
AUTHOR: The Stytch team
B2B support for OAuth
Our B2B auth platform now supports OAuth. Use identity providers like Google or Microsoft to authenticate your Members into Organizations with social login flows. Our B2B OAuth product also supports the Discovery flow – a feature that enables end users to see all of their Organizations by logging in just once.
Read the Docs for B2B OAuth to learn more and for guides on how to get started.
Password strength configuration in the Dashboard
We upgraded our Dashboard with a comprehensive user interface for password strength configuration! For every Stytch project, control and define your password requirements to fit your security needs.
Select between three preset levels of password strength policies that utilize LUDS or zxcvbn.

Create your own custom password strength policy with LUDS (Lowercase Uppercase Digits Special characters).

Require password resets when end users don't comply with your strength policy.

Configure password breach detection with HaveIBeenPwned.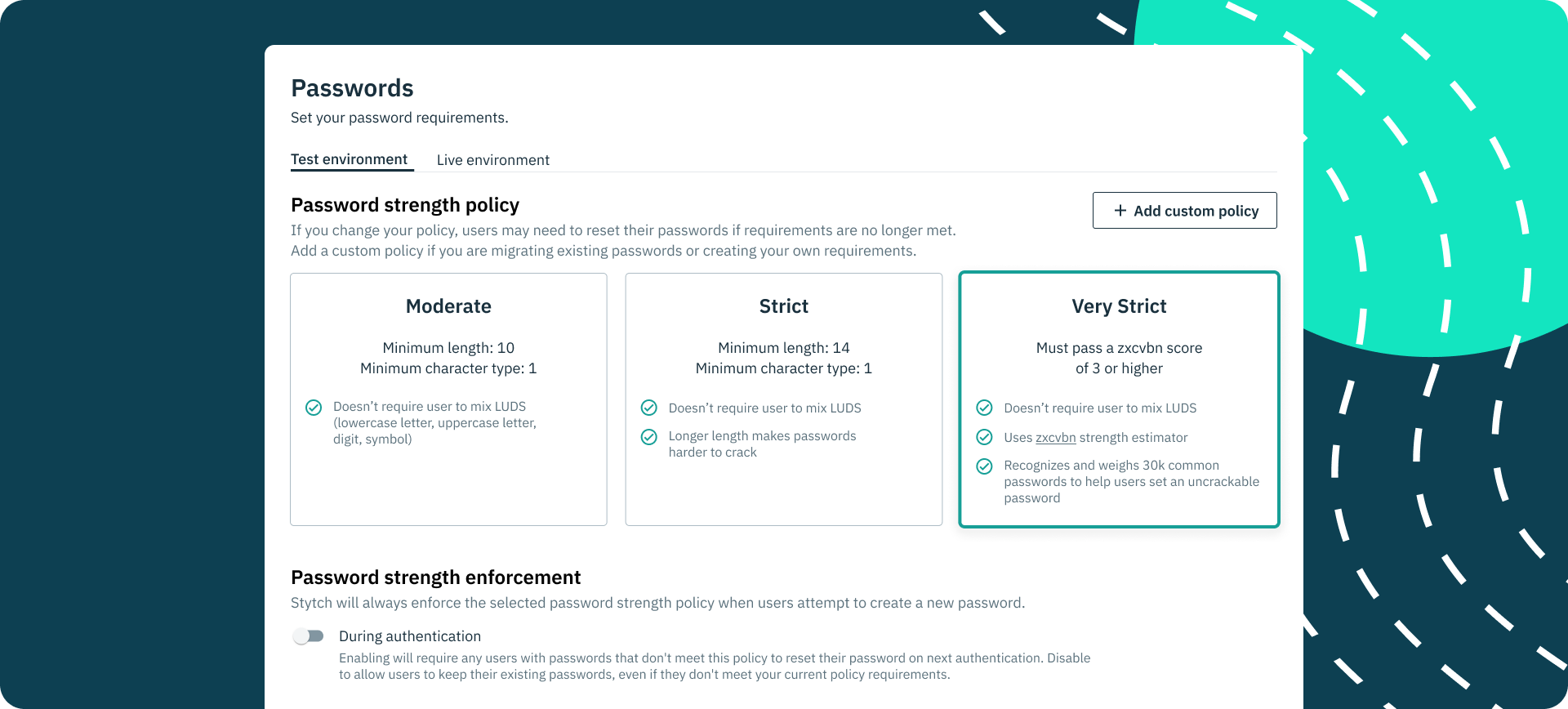 Log in to the Dashboard to customize your password strength requirements.
Where to find us
Stytch community Slack
Join the discussion, ask questions, and suggest new features in our Slack community!
Get support
Check out the Stytch Forum or email us at support@stytch.com.