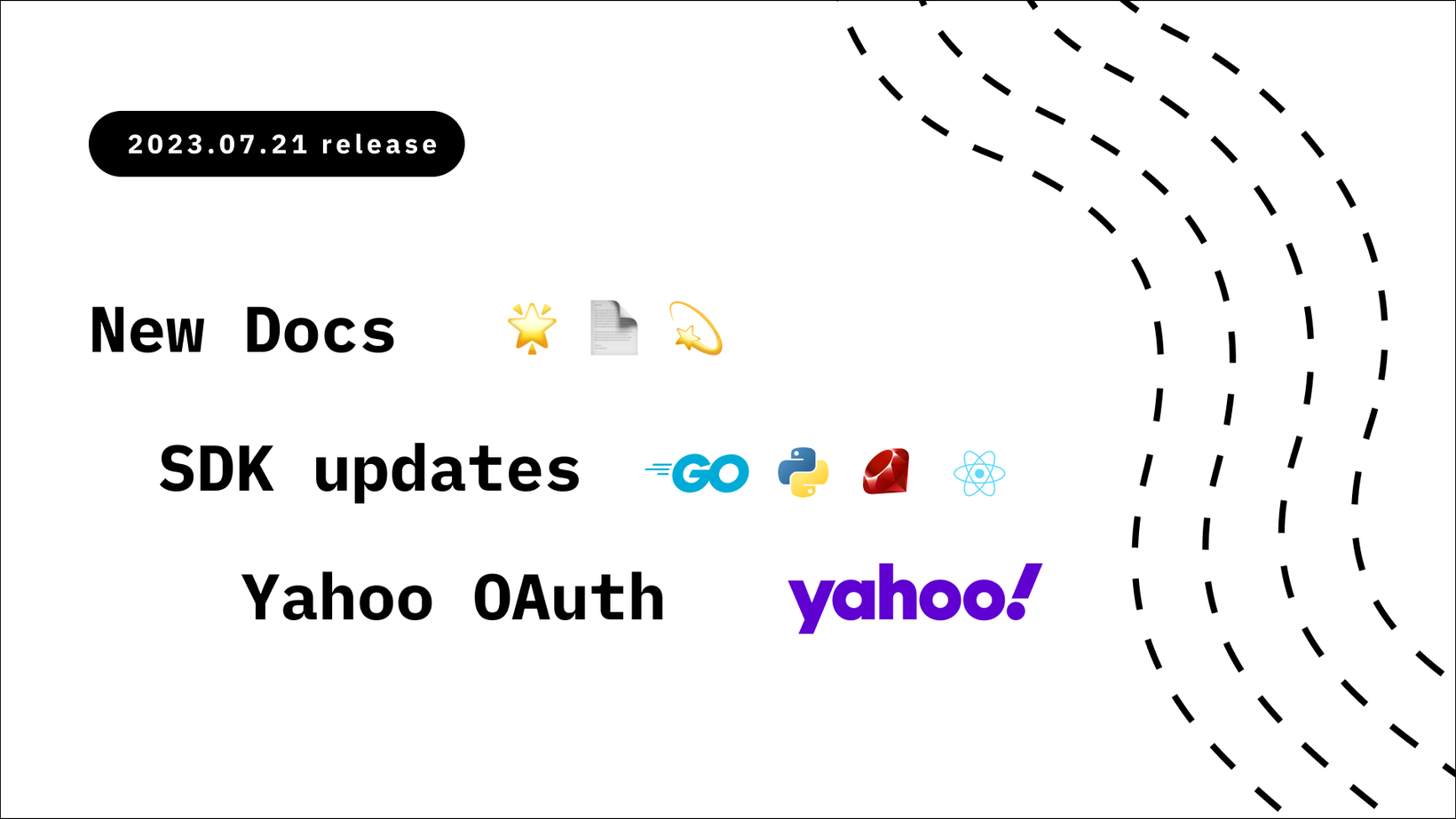 DATE:

AUTHOR:

The Stytch team
2023.07.21 | New Docs, SDK updates, and Yahoo OAuth
DATE:
AUTHOR: The Stytch team
New, redesigned Docs
We refreshed our Docs with a new look and feel. Thank you to everyone who participated in the Docs survey we posted to our community Slack channel a few months back. Your input has been invaluable to us. Please keep posting your feedback, requests, and ideas, so we can continually invest in Stytch's developer experience.
Check out the new, redesigned Docs.  
Updated SDKs
We updated our React Native SDK to support Stytch's B2B authentication. Manage members and their organizations with auth methods like Single Sign On, Email Magic Links, and the Discovery flow. 
We also bumped our backend SDKs to major version: 
Go SDK v9.0.0

Python SDK v.7.0.2

Ruby SDK v6.0.0
Build composable auth with Stytch's SDKs.
Yahoo OAuth
Yahoo has officially been added as an identity provider for OAuth in our Consumer authentication platform. 
Read the OAuth Docs to get started.
Where to find us
Stytch community Slack
Join the discussion, ask questions, and suggest new features in our Slack community!
Get support
Check out the Stytch Forum or email us at support@stytch.com.