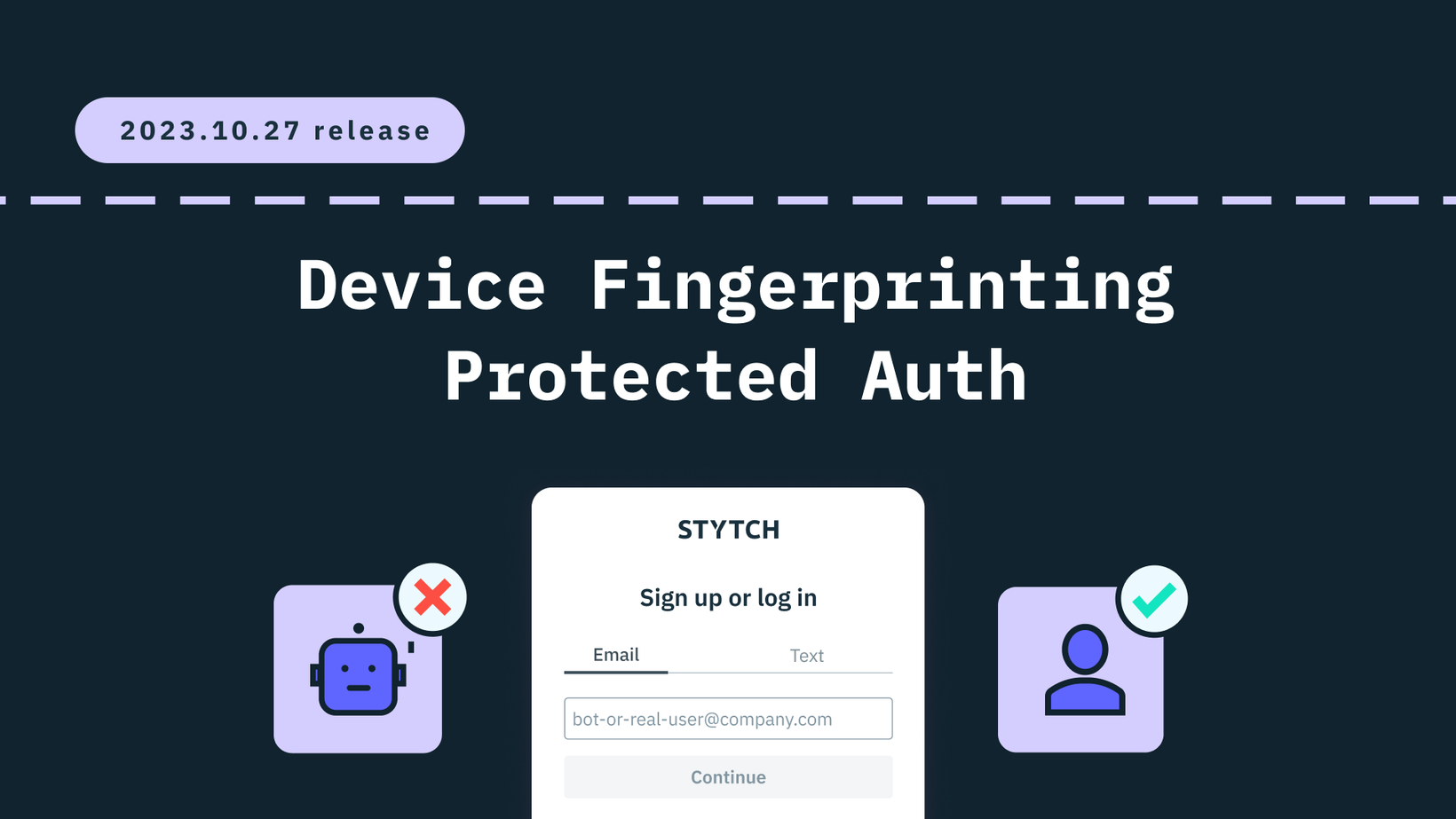 DATE:

AUTHOR:

The Stytch team
2023.10.27 | Device Fingerprinting + Auth = Bot Protection
DATE:
AUTHOR: The Stytch team
Device Fingerprinting Protected Auth
We are excited to announce Device Fingerprinting Protected Auth, a new cutting-edge solution that integrates our frontend SDKs with our advanced Device Fingerprinting product. Focus solely on building auth flows while harnessing all the advantages of DFP like bot protection and fraud prevention.
When enabled, our SDKs will automatically generate a telemetry ID  with every auth API call and collect them in the Dashboard for reporting. The Stytch API will verify the device fingerprint is a valid user before authenticating any request, empowering you to take well-informed actions like BLOCK, ALLOW, or TRIGGER_RECAPTCHA.

DFP Protected Auth is supported by our JavaScript, iOS, and Android SDKs.
Check out the Docs to learn more about DFP Protected Auth. 
Opt-in for global SMS OTP
SMS OTP to phone numbers outside of the US and Canada is disabled by default for workspaces with no usage prior to October 2023. If you're interested in sending international SMS, please reach out to us at support@stytch.com.
Where to find us
Stytch community Slack
Join the discussion, ask questions, and suggest new features in our Slack community!
Get support
Check out the Stytch Forum or email us at support@stytch.com.