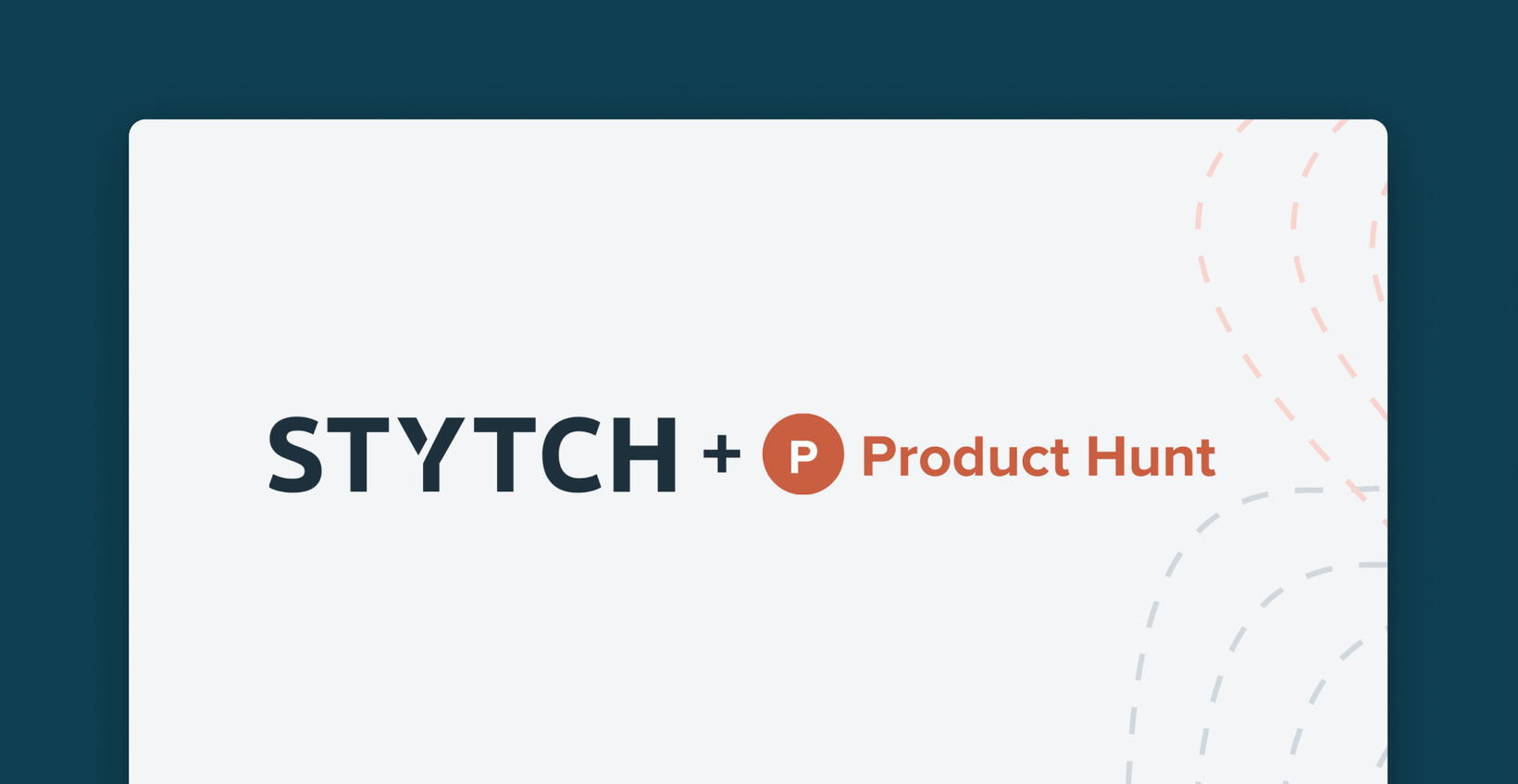 DATE:

AUTHOR:

The Stytch team
Announcing our Product Hunt launch!
DATE:
AUTHOR: The Stytch team
Hi Everyone,
We're super excited to be launching on Product Hunt today!
We've been hard at work since our Series B announcement, and just announced our newest product, Google One Tap, a passwordless technology that can significantly improve sign-up and login conversion for applications.
We'd love it if you could go check out our Product Hunt page and leave some feedback. The team is excited to showcase what they've been working on, and they'd love to hear from you. Your feedback is critical to us and how we shape our roadmap going forward.
Thank you so much for supporting and using Stytch!
Cheers,
Reed and Julianna