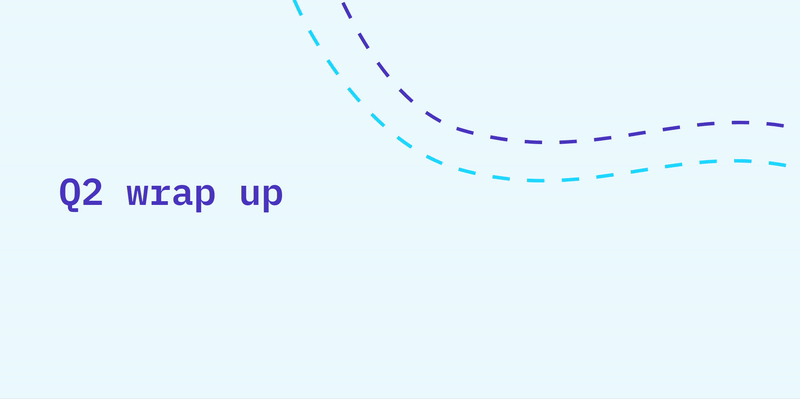 DATE:

AUTHOR:

The Stytch team
DATE:
AUTHOR: The Stytch team
This week we wanted to take a look back at the last quarter and then take a quick look to the second half of the year.
Product
This quarter we doubled down on expanding the tooling and flexibility of our API:
With all of these great new tools and a new, more straightforward Docs, it's easier than ever to integrate with Stytch.

But we didn't just make our API better, we expanded our product set to include Passwords. We reimagined how passwords should work; it's a modern take that helps you build a more secure and frictionless password based login flow quickly. Check out our announcement for more info.
Community
Over the last quarter we've also had a chance to sit down with a number of our customers and highlight how our partnership has helped them grow and deliver a delightful login experience for their users.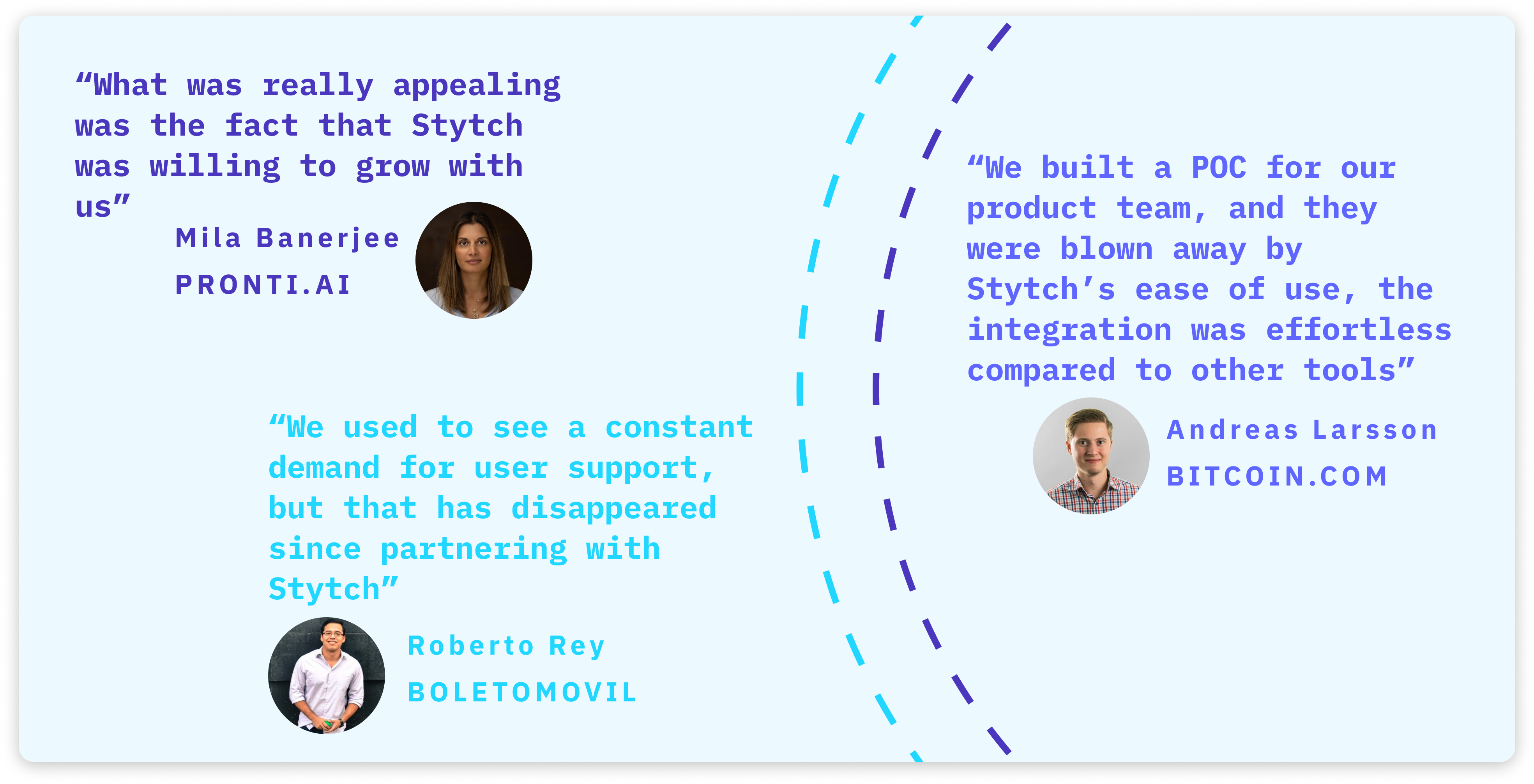 Check out how Stytch helped Bitcoin.com, Boletomovil, and Pronti.ai scale their business in each of their case studies.
Our startup program has continued to grow and it is super exciting to see startups grow with us; join now if you haven't and claim your credits!
Future
We're always excited to meet and talk with our community and customers in person, Stytch will be at the following conferences in the coming months and we'd love to see you all there!
Over this past quarter we've had such a blast building and partnering with all of you. We want to continue this open dialogue and feedback loop, so please reach out to us on our community Slack or support@stytch.com. What do you want to see us create next? What can we do better?
Excited to build with you in the second half of this year!